"Make everything as simple as possible,

but not simpler." (Albert Einstein)
Your Strong Partner For The Realization of Customer Specific Hardware And Software
OPTRONIC AG realizes your individual hardware and software. We set a high value on your satsifaction und on the compliance of price and time targets.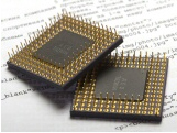 From the conceptual formulation to the serial production
Analysis of the conceptual formulation
We become familar with your task, analyze your needs, respectively the needs of your customers, compare with already on the market availabe products, make proposals, and discuss observed problems with you. If necessary, we compile a detailed requirements specification.
Based on the requirements specification, we develop the optimum solution for your task, and submit a quotation to you. We name the expected development and manufacturing costs. If necessary, we already develop critical parts and perform tests, in order to prevent disagreeable surprises.
We develop your product with high standard and compliant with your price and time targets. If hardware must be designed, we build a prototype that is available for you for verification and optimization purposes. To save time and costs, it is often possible to manufacture it completely (depending on the complexity) at OPTRONIC AG. We can also build mechanical parts (for example housings) for you.
On your request, we supervise the serial production for you. Depending on the complexity, the complete or a part of the production can take place at OPTRONIC AG.
Hardware development by use of:
microcontroller
FPGAs (Altera, Lattice)
x86-based systems
Software development on Microsoft Windows and Linux based platforms
customer specific adaptions and extensions for in the field OPTRONIC systems
SIEMENS SIMOTION/SINAMICS application development
Retrofit of PC-based third-party systems